Naples Beach Front Home
Posted: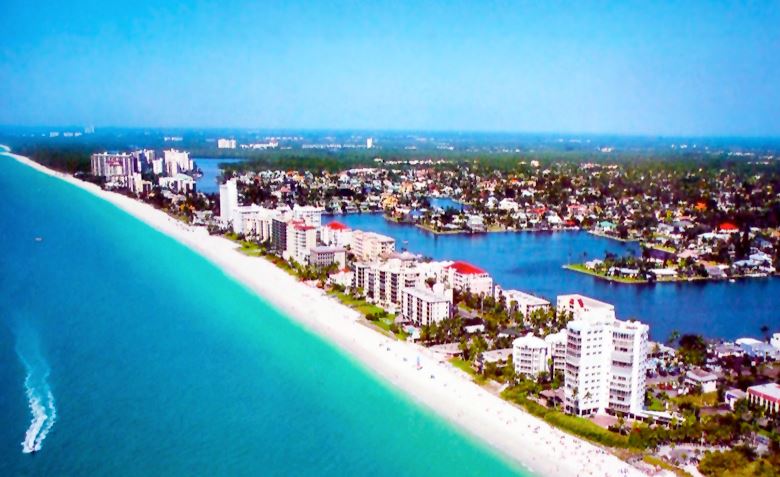 Naples Beach Front Homes Are America's Best!
For those living among Naples beach front homes, life comes with stellar sunsets, strolls along the sandy shore and the kind of fun from fishing, lounging or simply
having a glass wine with friends on the beach. No doubt, those who live within Naples beach front homes know full well the quality of life they experience is unlike that encountered in any other community anywhere. BUT NOW – all America is learning more about just how incredible Naples is as a beach town. The financial advice gurus affiliated with Wallet Hub recently named Naples as America's "BEST" Beach Town. In a study that assessed nuances of mre 227 communities throughout the country, Naples emerged as #1, particularly in respect to factors that included weather, economy, safety and quality-of-life. While the Gulf coast is indeed compelling, there is plenty more that adds to the allure of Naples, such as golf, upscale shopping, fine dining, arts & entertainment … and, of course, our people. For all the beauty of our beaches, it is important to always remember that we have a community of beautiful people, and not just the retirees of yesteryear. Today, Naples is made home by a diverse mix of young, single professionals, young families, college students and people from all around the world. All have come to experience the quality of life that awaits whether you live on the beach… or just a few minutes away from it.
The good news is that we have room for MORE!
See listings below on some of the current options among Naples beach front homes. For a full list of options or more details on any property you see here, connect with the Naples' residential real estate experts Toni Stout & Keith Sipnick, by phone, email or simply submitting the contact form at top right of this page.
Sample of Naples Beach Front Homes For Sale (and other communties of SWFL)
Courtesy of Premier Sotheby's International Realty

Courtesy of Wilson & Associates RE Inc

Courtesy of Wilson & Associates RE Inc

Courtesy of William Raveis Real Estate

Courtesy of William Raveis Real Estate

Courtesy of Premiere Plus Realty Co.

Courtesy of MVP Realty Associates LLC

Courtesy of Gulf Coast International Prop

Courtesy of John R. Wood Properties

Courtesy of Blue Gulf Realty LLC